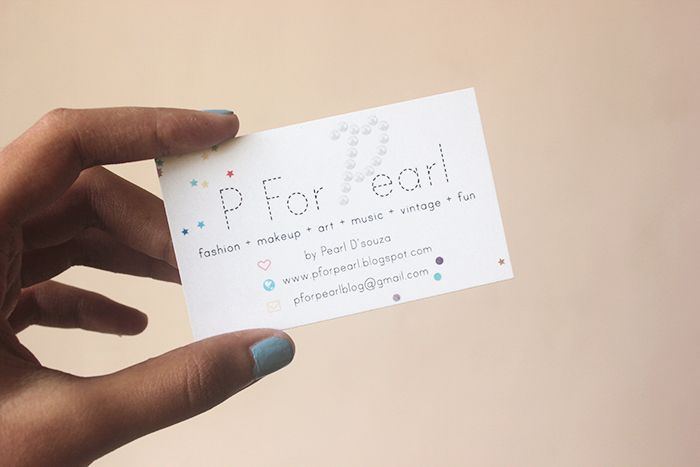 If you follow me on Instagram you might already know that I made some
blog business cards
. Never did I think that I'd need to buy business cards for my blog! I still can't believe the opportunities I get via this blog plus the amazing people & fellow bloggers I've met so far. You never know who you bump into and who you can connect with. There is no guarantee that a person will remember your name & blog URL. Also, it's a great way to kind of introduce your blog aesthetic to someone new & maybe show-off some of your design skills!
I Google-searched business cards online and
Vistaprint
popped up. It's a simple site with easy directions. You can use some of their design templates and insert your own text or upload your own image. I like that Vistaprint is quite easy to navigate and that they provide a digital template for your card so you don't have to worry about your card's dimensions & important stuff being cut out. So after making a couple of back & front templates, I asked friends for their opinions and I settled on the final design. I was quite proud of it to say the least!
I ordered 100 cards just to be on the safe side but these turned out so great I might order some more. I paid about ₹350 inclusive of shipping which I guess is a bit expensive for 100 cards but I'm quite happy with the quality. Delivery was pretty quick too, only took 2 days!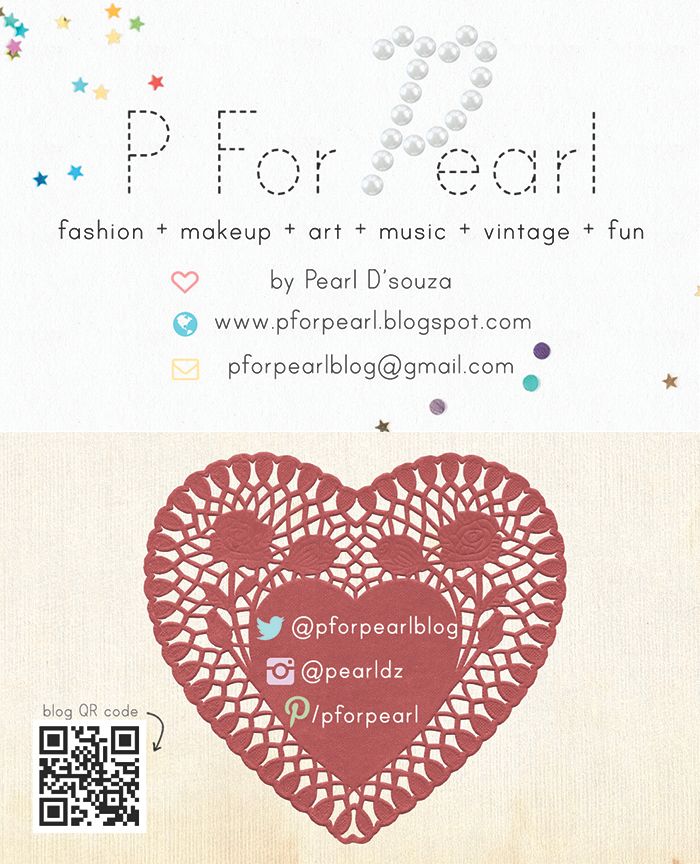 final front and back images of my business card
I used
this site
to generate a QR code for my blog. If you have a QR code reader app on your phone, all you have to do is scan it and the app redirects you to my blog homepage. Pretty cool, huh?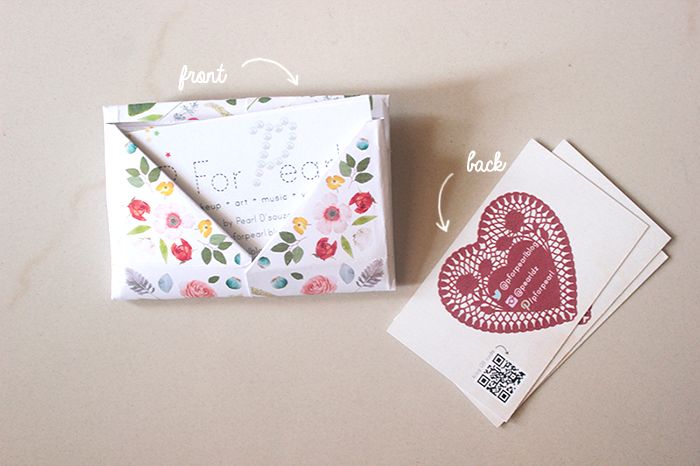 I wanted a neat, quirky business card holder so after a bit of sleuthing on Pinterest (Great for DIY searches!) I found a nifty floral
printable business card holder
on The House That Lars Built. I kind of modified it to fit more cards but it still looks cute and spring-y!
✿
{This is not a sponsored post by any means. I just really like Vistaprint}